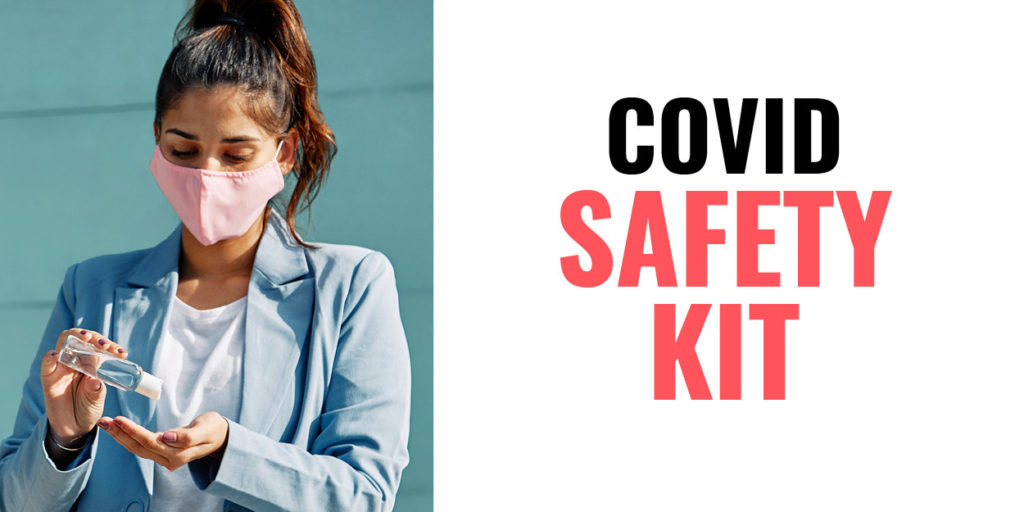 We have all been sitting at home and focusing on our health when it comes to living in a time that is currently being run by a pandemic. Of course, we all have many worries about cleanliness and health when it comes to pandemic. Whether it is with taking a step outside or going into work, we have become more paranoid and nervous about the things that we encounter and touch. We all have the tantalizing idea of going into our cars after our grocery shopping trips and having to find cleaning items to sanitize our hands and things. So why not come up with a little COVID safety kit that you could have at home, in the car, or even gift it to people to be more safety-conscious?
Touch-less Door Opener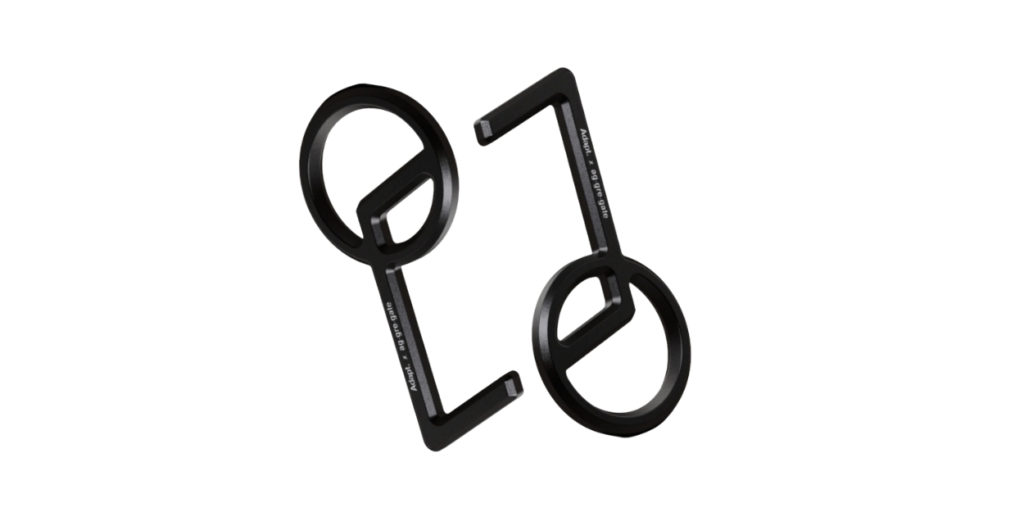 The first item to add to your COVID safety kit is a touchless door opener. This antimicrobial tool helps avoid skin contact with things such as door handles, various types of buttons, in which all are high contact points to germs and bacteria. These tools help you open doors and avoid touch which reduces your contact with germs that reside on these surfaces. Many creators of products have created models that accommodate to be even a stylus at the tip of the product to even help you avoid your mobile phone surface. It is a highly reliable item that is made with durable materials like brass, copper, and aluminum! They are quick and easy to put on any keychain or attach to wallets or other keys to make them easily accessible for you. Here are a couple of options to check out!
Spray Hand Sanitizers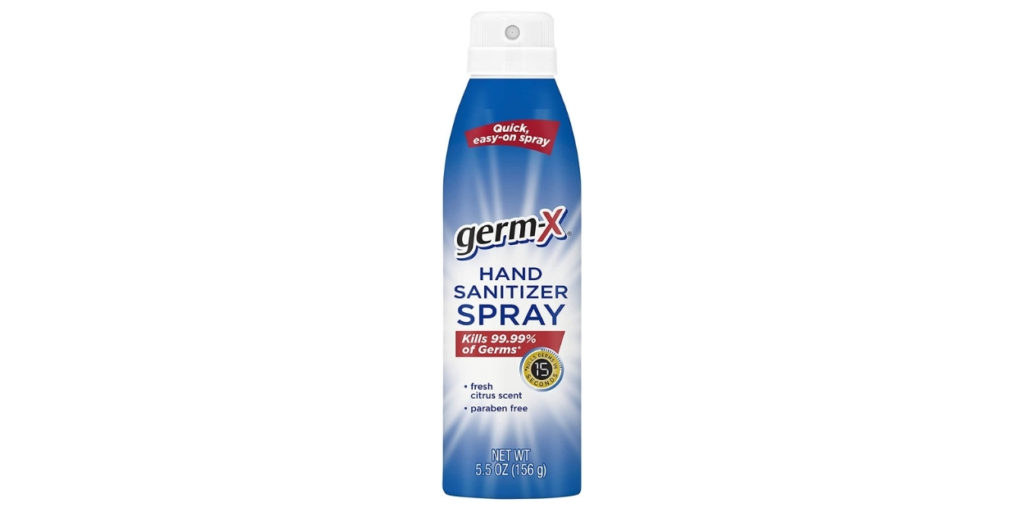 Having spray hand sanitizers are a great travel alternative to the common gel sanitizers that we normally see. These perfect travel-sized options are great for when you come back from your outdoor excursions and need a quick sanitization in the car or the need to do a quick spritz. These sanitizing sprays are easy to leave a couple in handy places like your car, workplace, or your personal purse/bag to always have it on hand! Of course, you might question the validity of these spray sanitizers, but they typically do the same job, as the CDC recommends that sanitizers have at least 60% alcohol contained in the product to be effective. To ensure the best products, make sure to check out their active ingredients list to see if the product contains at least that amount of ethanol. Here are some recommended products!
Hand Sanitizers for Sensitive/Dry Skin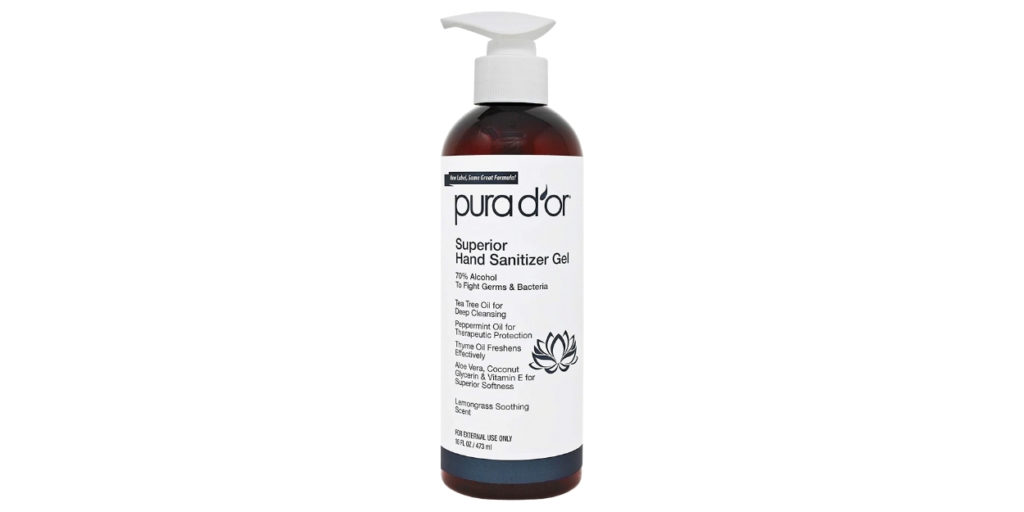 In comparison to the spray hand sanitizer products, we all know how frequently we all use hand sanitizer nowadays and how quickly it can dry out your hands. The drying out can be more harmful to people with sensitive skin or people with eczema. Acting as an alternative to other common hand sanitizers, there are sanitizers that contain moisturizing ingredients to ensure people with sensitive and dryer skin are soothed after applying it. Why not get the best of both worlds with hand sanitizers that don't sacrifice the health and safety aspect but also include hydrating and moisturizing effects as well. Many of these more sensitive awareness products include moisturizing ingredients like aloe vera or are fragrance-free to avoid irritation. Here are a couple of options to choose from!
UV Sanitizers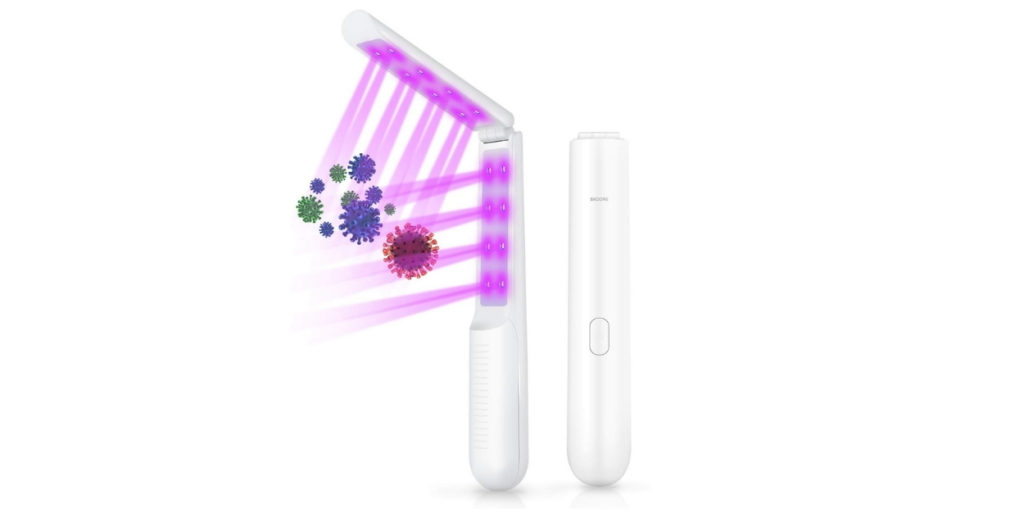 A product that has been on the up and coming are UV sanitizers. They are most commonly in the form of wands and boxes; these UV light wands and boxes are effective in killing bacteria on everyday items that we use on a daily basis such as your phones, keys, wallets, and more. Although it is important to note that there are 3 different types of UV lights (UV-A, UV-B, UV-C) in which only the UV-C light is able to kill the germs.
As the FDA even mentions in relation to COVID-19, UV-C radiation is known for being able to disinfect the air, water, and nonporous surfaces, it has even been previously called "germicidal" lamps for their properties of being able to reduce the spread of harmful bacterias. This convenient product is something that you can use the moment you get home, to and from work, or even in your car as well! Here are some options to check out!
Face Mask Containers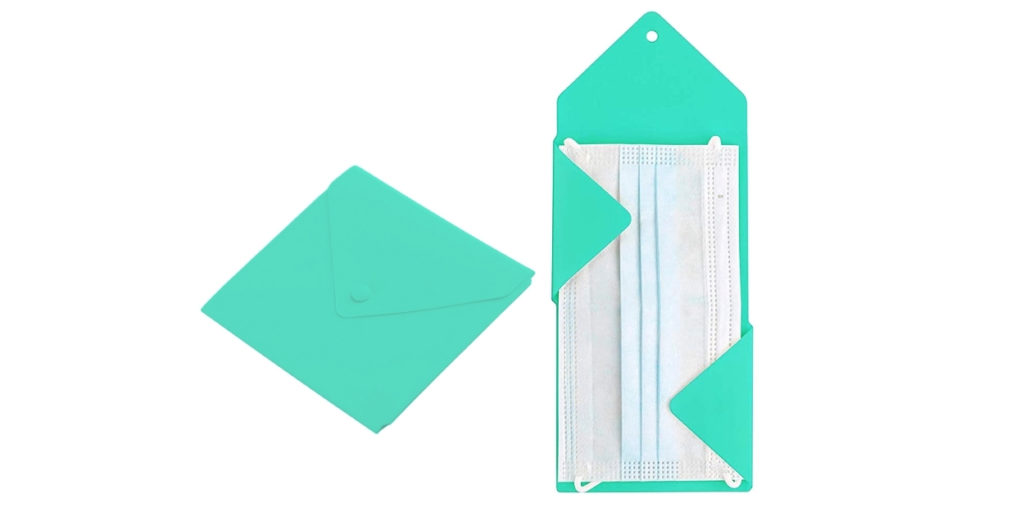 The next item is face mask containers! You may or may not have heard about these but they are a recently hyped product that makes taking off and reusing masks easy! The portability of these items comes alongside the convenience aspect of it! When you're out and about using a mask, regardless if it is a medical mask, cloth mask, or a different type of mask, you're able to fold it up into this container to carry it more conveniently with little hassle. You simply just fold up the mask in the container when you don't need to wear it such as when you're eating, and you don't leave your mask open and exposed.
Since we all know that you would not want to just throw the mask in your bag or purse and just have it transfer germs or bacteria to other items in your bag after wearing it, thus a great reason to have a nice and reliable "storage" bag/container for your mask, or even a portable sized stockpile of masks! Check out some recommendations!
Face Mask Extenders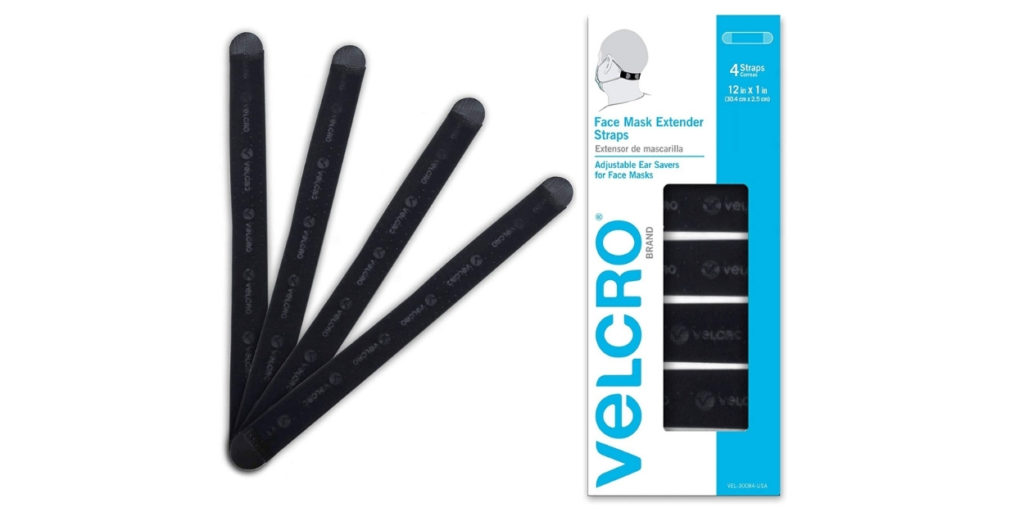 We have all heard of the "one size fits all" saying, and that goes with masks too. Regardless if there are small/medium/large sizes, we can never tell if the masks would fit since universally, not everyone wears the same sizes. This brings in the idea of mask extenders!
These face mask extenders help ease the pain and tightness that a lot of people might encounter when wearing a typical face mask. The ones that are generically designed to fit the majority of people. These extenders help alleviate the pain from the rubbing and stress from these masks that might be too tight for you. Most of these extenders are affordable and are made out of a variety of materials that are reusable and washable! So if you have ever noticed yourself wearing masks that simply don't fit your face, or when you do size up, it is too big, you might want to check out some of these face mask extenders!
Ear Protectors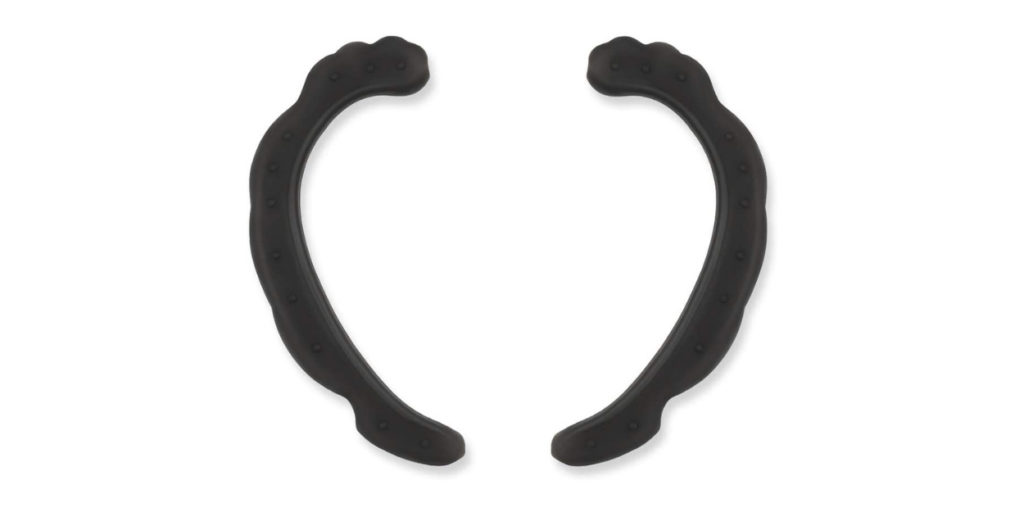 Have you ever had that irritation and stress rubbing around your ears from wearing the tight masks every time you're out? Ear protectors are the perfect solution for you to get away from those tight masks. This product helps alleviate the stress and running that you might get from tighter fitted masks. These products are designed to shape similar to your ears and protect them! The silicone materials help with the pain with the flexibility and comfortability of it, and are reusable so you can reuse them any time and every time you need them! Check out some of our recommended products!
COVID Safety Kits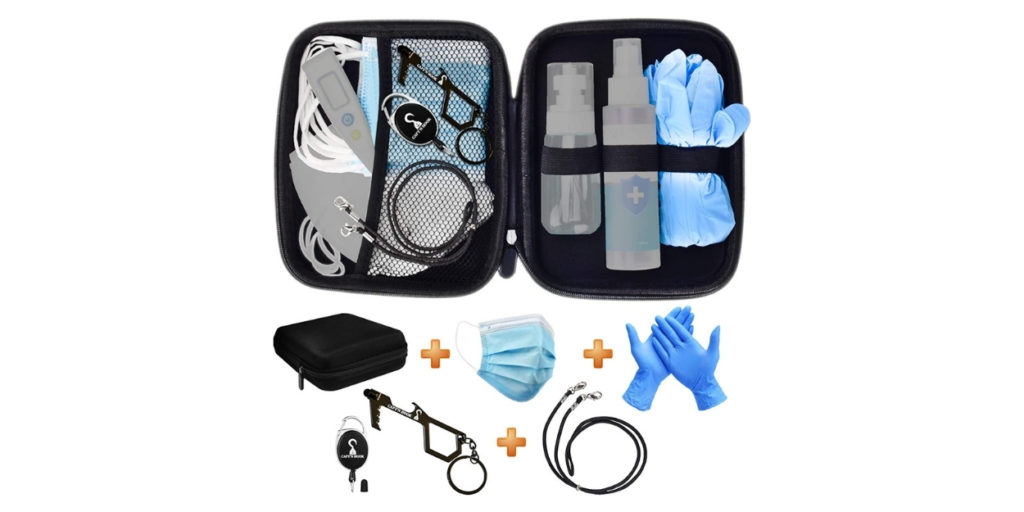 After all of these recommendations, maybe you've come to the realization that you would much rather buy all of these items or safety conscious items altogether, rather than looking for each individual item and putting them together. Well, the perfect opportunity is here for you! There are actually some COVID kits that are available on Amazon that contain the typical container to hold masks, lanyard, gloves, and sanitizers in all one convenient place to easily slip into your purse or bag or even leave in your car; the perfect on-the-go kit all in one place! Here are some kits that we have found!
In Conclusion, TLDR
In these daunting times, we hope that with these recommendations of some travel essentials for the pandemic that you were able to find some useful products to add to your own personal COVID Safety Kit! Whether you would like to make a kit for your car, your purse/bag, or even to gift it to friends and family. Don't forget to sanitize and be health-conscious in these times, in particular, to help others and keep yourself safe!