Ever since the pandemic hit, have you guys found yourselves having a hard time adapting to the work-from-home and schooling-from-home environment? The constant struggle and anxiousness of wondering if your microphone is actually muted or even working during those Zoom lectures and meetings? You might even find yourself getting frustrated over the struggles of these worries accidentally embarrassing yourself or not knowing how to get your microphone working again. Don't worry, the ultimate solution is here just for you, The MuteMe™!
The MuteMe™ is essentially a mute button that works to help you with all of these struggles! This device is paired with an application to help you ease your way into the integration of the system onto your computer that would help you easily during your meetings and lectures. Its illuminated light helps give you reassurance when your microphone is either on or off, and it even displays various colors when you are actually in a meeting in case you have roommates or are living with others to help indicate that you are busy. Of course, not all meetings are held on Zoom, but the MuteMe™ team was one step ahead of it all. They have tested their device not only on Zoom, but MSFT Teams, Cisco Webex, Skype, and Google Meet on both Windows and MacOS so there should be no worries if this product works on the frequently used websites!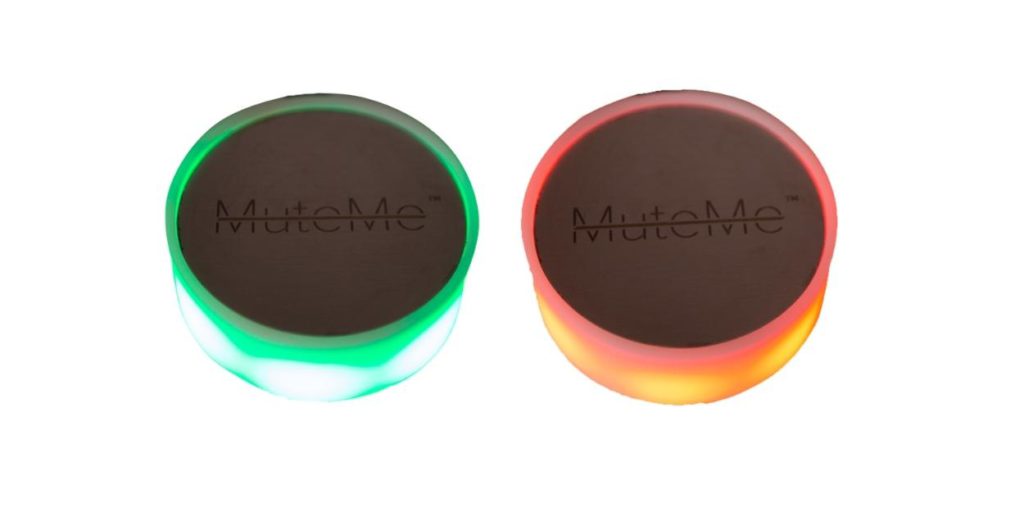 This device is not only very user friendly but has many unique features to help ease your transition to technology even more! This device is extremely user friendly for all ages as the various lights are relatively easy to understand, that being green for your microphone being live, or red for when you are on mute. Although the MuteMe™ kept in mind different struggles that people might encounter, thus they introduced 6 different multi-color selections for those that struggle with colorblindness. (red, green, yellow, blue, purple, cyan). MuteMe™ is also able to indicate your microphone is muted or unmuted through beeps, one beep indicating muted, and two beeps indicating that you are unmuted.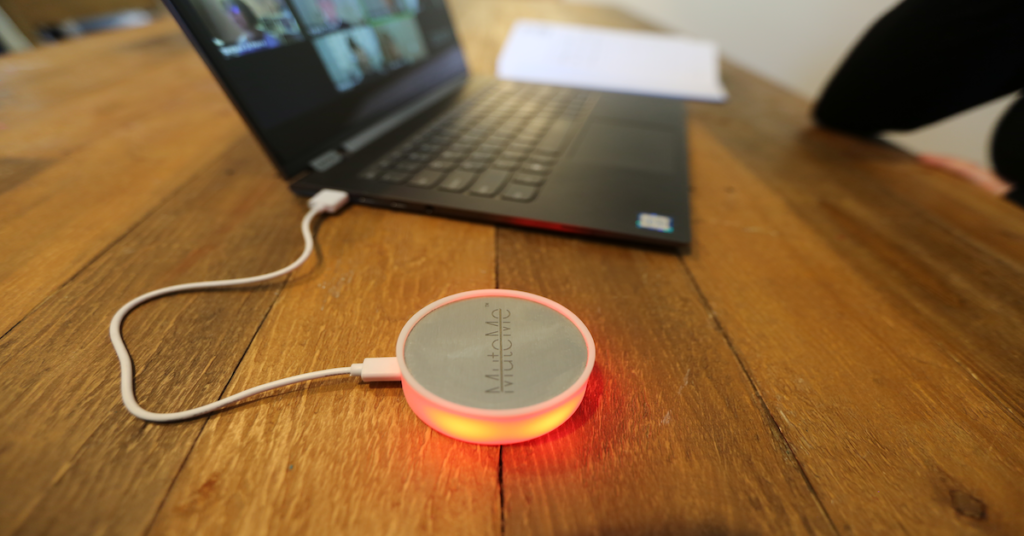 This simple captivative touch to work device gives you the ease of not having to worry about forgetting to put yourself on mute, and helps boost your productivity with multitasking without these worries anymore! Worry less when you're working from home and distance learning with this illuminating and extremely user-friendly device! They have successfully raised $154,795 on Kickstarter and are beginning their manufacturing process! You can still support the project on IndieGoGo via the link here and pre-order your very own MuteMe™!