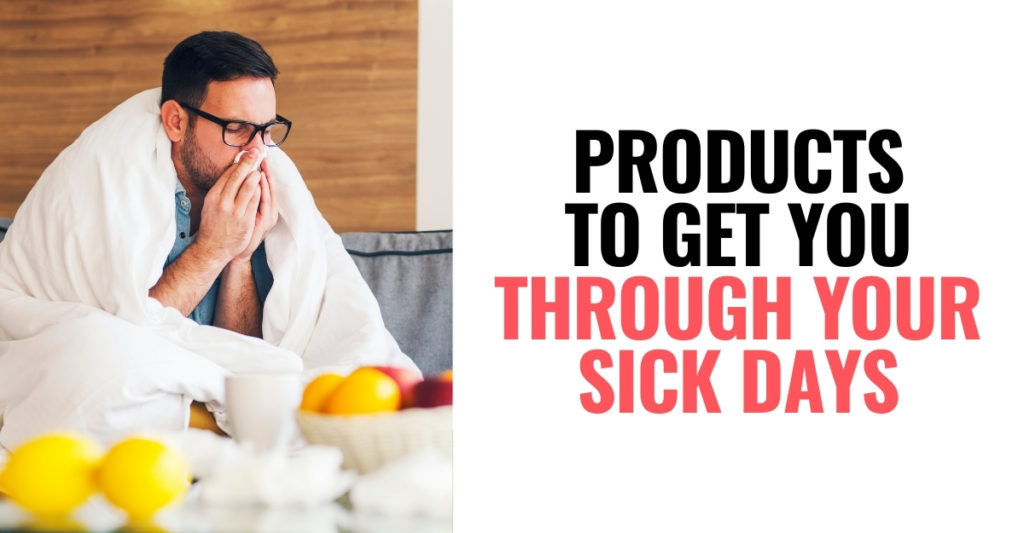 The last thing we want to do when we are feeling under the weather is practice any type of self-care routine. Something that you once looked forward to at the end of a long day, starts to seem like work. I just got over the big C and I'm here to tell you what got me through those long days.
Homasy Cool Mist Humidifier Diffuser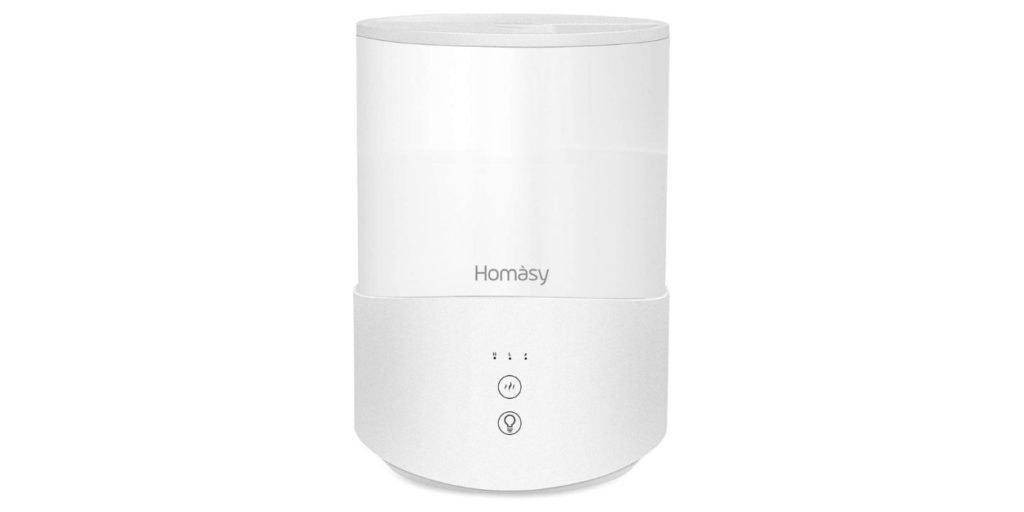 So, as I lay in bed believing I was going to go to the great beyond, I remembered that in my living room sat my saving grace– my cool mist humidifier. The minute I turned it on besides my bed, I felt like I could finally breathe. It releases a mist that opens up the airways and sinuses. Fill the tank with water, add a few drops of your favorite essential oils, and let the humidifier do the rest. It will run continuously for up to 30 hours before you have to refill the tank, and the LED light can be turned off. The first morning I woke up, after using this all night, was the best I have felt since I got sick. This humidifier should be in everyone's home for normal days and sick days.
Nasaflo Porcelain Neti Pot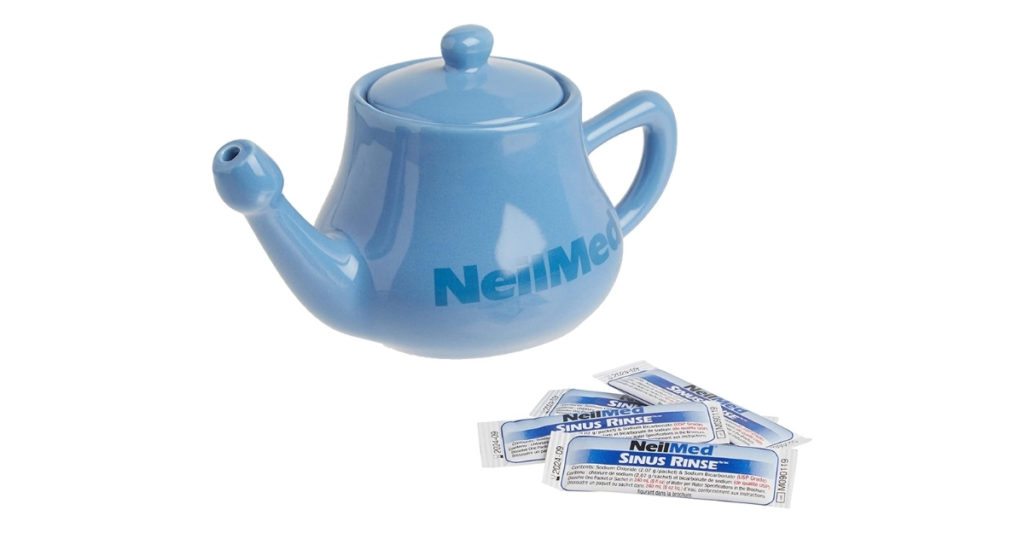 If you don't have a Neti Pot– go to your grandmother's house, open her bathroom cabinets, and I can almost guarantee you'll find one staring back at you. I'm here to salute your grandmother and tell you to get one. My mom got me one the minute I got sick. I was uncertain about trying it but the minute I did, I felt the pressure of my sinuses release. A package of sinus rinse is mixed in with warm distilled water inside the pot and the end is placed inside on the nostril. While your mouth remains open, you pour the liquid into your nostril and it comes out the other one. It's definitely not the most pleasant feeling, but the clear sinus cavity after– makes it worth it. Imagine that feeling before spring comes and destroys your allergies– that clear sky, sunshine feeling.
Large Electric Heating Pad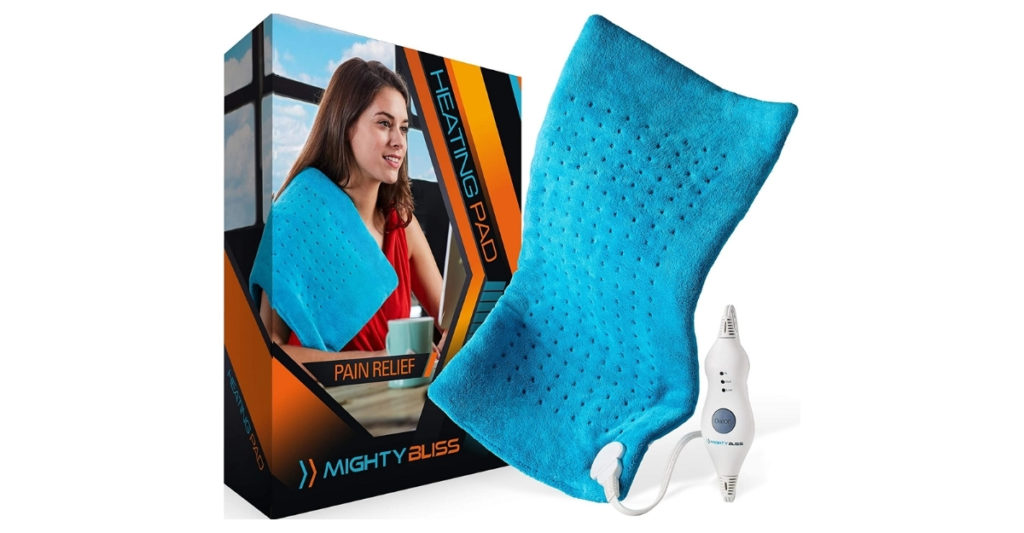 I think one of the worst things about getting sick is feeling those full body aches. It feels like your body is not your own and it takes everything in you to get up to go to the bathroom. A heating pad should be in everyone's home. It does wonders for your muscles and the minute that heat hits your sore spots, you will start to feel relief. This heating pad has three different heat settings. In the middle of the night during my sickness, I forced my husband to go get me one of these so I can finally get some relief. Don't let your partner be my husband, get one of these before you get hit with your next illness.
Mavogel Cotton Sleep Eye Mask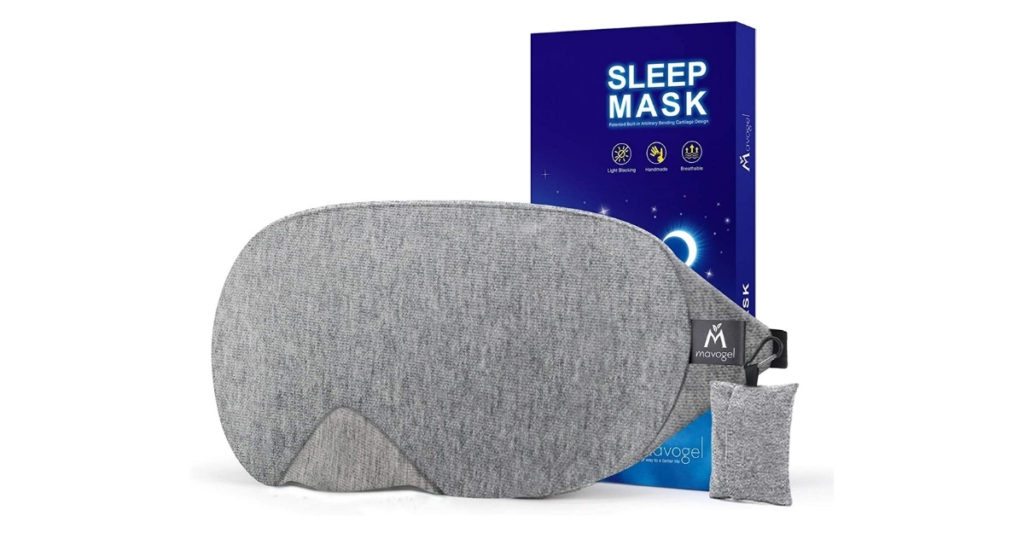 When you're sick, you need tons of sleep. It's the classic line, "Get lots of rest!" This includes sleeping in the middle of the day while the sun shines straight inside your bedroom windows. And yeah, that flimsy eye mask that you got from the dollar store may work, but not as well as the Mavodel Cotton Sleep Eye Mask. Because of the fabric and design that is used, it feels like your eyes are surrounded by little clouds. The small piece of fabric that goes over the bridge of your nose and the wide barrier it provides, will trick your brain into thinking it is 2 AM without a ray of sunshine in sight. You need lots of rest, so you can back to scrolling through Tik Tok while getting sick of the same old trends without actually feeling sick.
Aloe Socks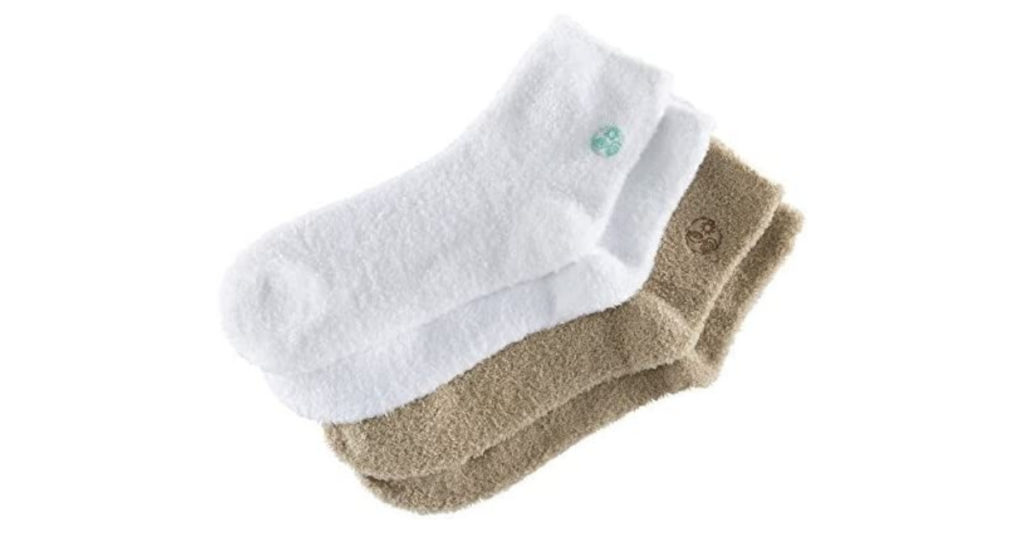 Everyone needs a pair of fuzzy socks. I don't care who you are– if you don't have a pair, I'm definitely judging you. But no worries, I'm only judging you for a moment longer. I'm about to tell you about the best fuzzy socks around– Aloe Socks. So, aloe and vitamin E is infused into these soft little guys. Which do wonders for your cracked heels and rough soles. After spending hours in bed, with these on your feet, you'll be thankful you decided to buy them. You may be sick, but you'll have soft feet. So, kind of a win.
Dr. Teal's Vapor Bubble Bath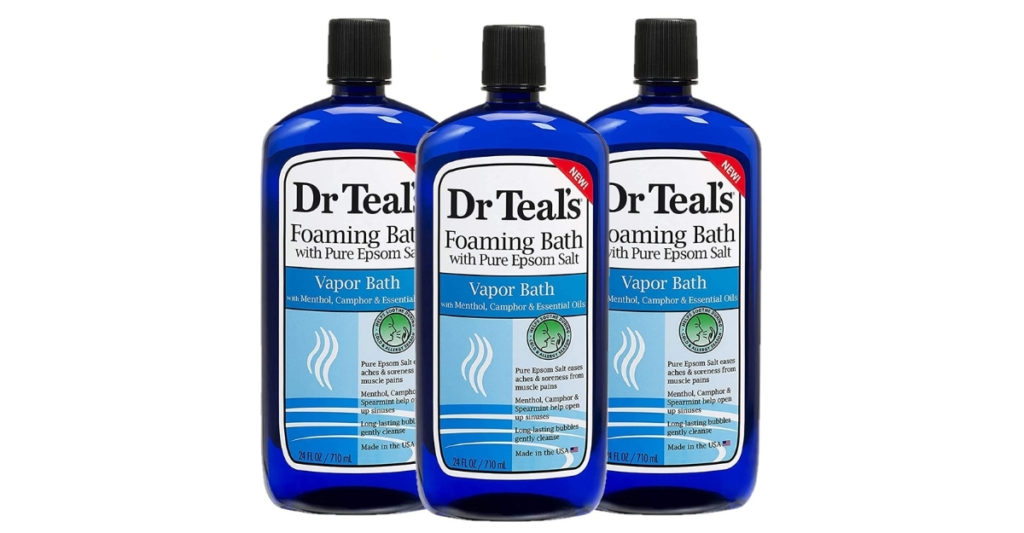 Would I really be the bath queen if I didn't suggest some type of bath product? Let me live up to my name. When I was sick, standing for longer than a couple of minutes, made me exhausted. So forget me standing the minimum of 15 minutes that it takes to shower. Honestly, a bath was my only option, but I was 100% okay with that. Combine that with this Vapor Bubble Bath, and it felt like I was never even sick. This bubble bath is amazing and opens up your sinuses and helps relieve all of those achy muscles caused by your illness. You'll feel like you are at a spa rather than an infirmary.