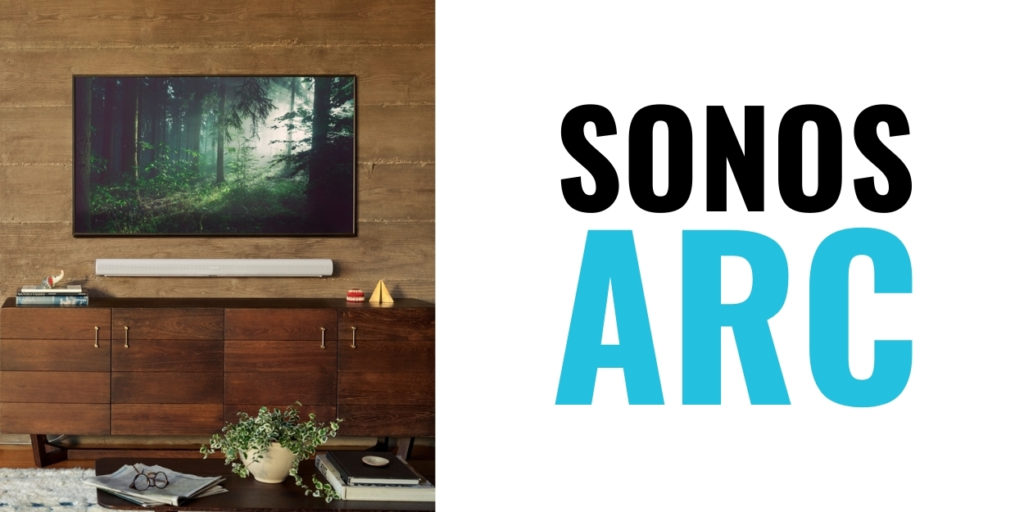 The Sonos Arc is a Dolby Atmos soundbar that is simple to set up, a great addition to almost any room, and totally capable of filling a room with rich and full audio! It is the direct successor to the Sonos Playbar, which if you guys are familiary, has been Sonos's flagship soundbar for the past several years!
The Basics. What you want to know about the Sonos Arc.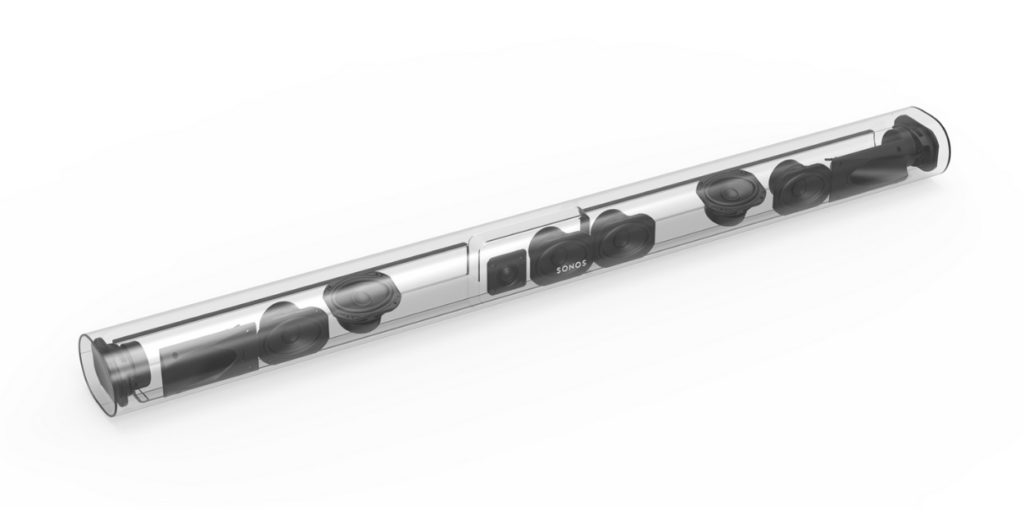 11 high performance drivers
3D Sound w/ Dolby Atmos
Amazon Alexa, Google Assistant, Apple Airplay 2 compatible
Control w/ TV remote, voice, Sonos app
Compatible w/ Sonos ecosystem – can always add on Sonos One SLs and Sub for 5.1 surround sound system
How big is the Sonos Arc? Is the Sonos Arc right for your TV?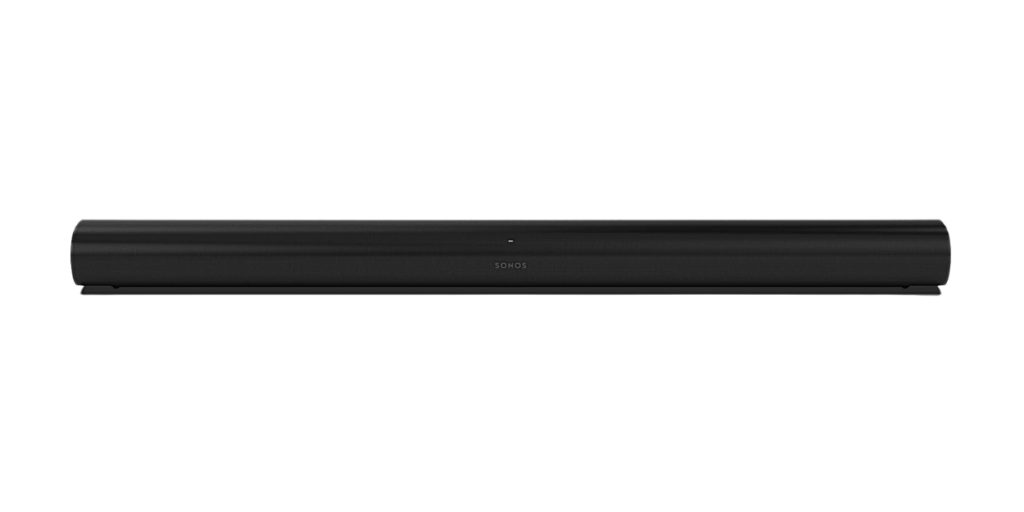 The Sonos Arc is quite large, coming in at 45in wide. Proportionally the Arc is best partnered with at least a 55in TV model. The speaker has a total of eight elliptical woofers, including up-firing drivers for Dolby Atmos effects, and three "precisely angled" silk-dome tweeters.
The Arc supports eARC (Enhanced Audio Return Channel), so it can handle Dolby Atmos signals from compatible TVs. And, in short, it delivers one of the most convincing Atmos presentations of any soundbar I've ever heard!
Dolby Atmos, you say?
In a nutshell, Dolby Atmos is a proprietary audio format that's designed to bring that same immersive, 360-degree sound that you get in a movie theater to your living room or mobile device. If you haven't tried Dolby Atmos, you're definitely in for at treat.
Skeptical about Sound Quality?
The Arc did a very impressive job of creating a wide and enveloping sound stage from just a single bar. It's really quite astonishing! When watching The Matrix, the bullet time effects felt surprisingly immersive with the Sonos Arc! I honestly was not expecting that. To me, the Arc doens't feel like it's that far from a dedicated 7-speaker surround setup. Compared to the Beam, Sonos definitely made a step in the right direction! Its Atmos height production is effective and its bass was shockingly impactful for a soundbar that doesn't have a dedicated subwoofer. I'm not sure many will feel the need to add more speakers.
General stereo TV sound was great as well. Everything from old reruns of The Office and NCIS sounded exactly as it should: clear, crisp and full. The Arc's dialogue clarity was truly top notch coming across sounding natural and clear at all times. I did not even need to turn up the sound to hear what was going on, and that was without the Arc's dedicated Speech Enhancement mode. There's a Night Sound mode too, which reduces the difference between quiet and loud sounds – useful for hearing what's going on when listening at lower volumes.
How to set up the Sonos Arc
If you are familiar with the Sonos setup process, the setup process for the Arc is just as simple!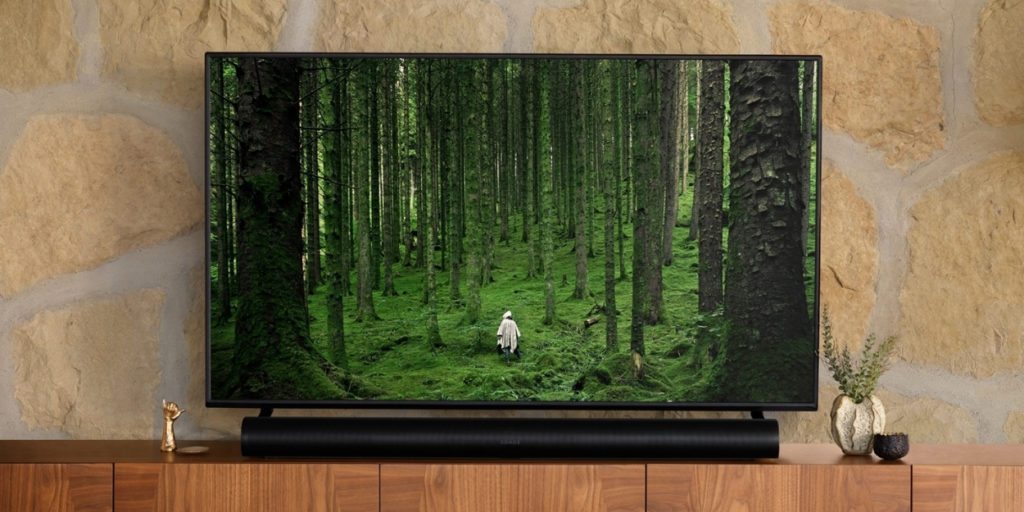 Position it in front of your TV.
Plugin the provided power cord and the HDMI cable, which slots into the HDMI port on the back of your TV labeled ARC or eARC.
Open the Sonos app on your Android or iOS device and follow the instructions. The process should take you no more than 5 minutes.
In Conclusion, TLDR
If you want one of the most convincing surround sound performances from a soundbar, the Arc is the perfect candidate. The Sonos Arc does have quite a high price point of $799. However, the premium price is worth it for the convenience of saving space while also getting a fantastic sound quality!
What's great about the Sonos Arc:
Excellent, powerful, immersive sound
Works well as a music speaker, too
eARC means it's future-proofed
Amazon Alexa and Google Assistant built-in
Ability to be added into the existing Sonos ecosystem
What's not so great about the Sonos Arc:
Some TVs can't pass Atmos over ARC, and there's no HDMI passthrough Surround sound might not work well in large rooms
Trueplay tuning available only on iPhone and iPad