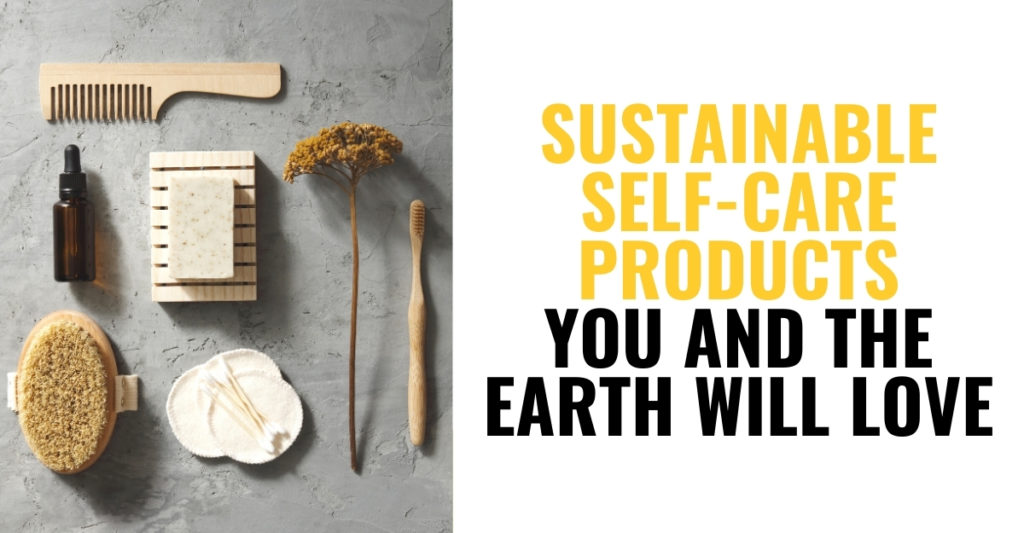 Taking care of ourselves and taking care of the environment doesn't have to be mutually exclusive. For the conscious consumer, all it takes is effort and intention — effort in researching the best products for you and the Earth and intention in using those products. Listed below are my best picks for sustainable self-care products you AND Mother Earth are going to love.
Shower Loofah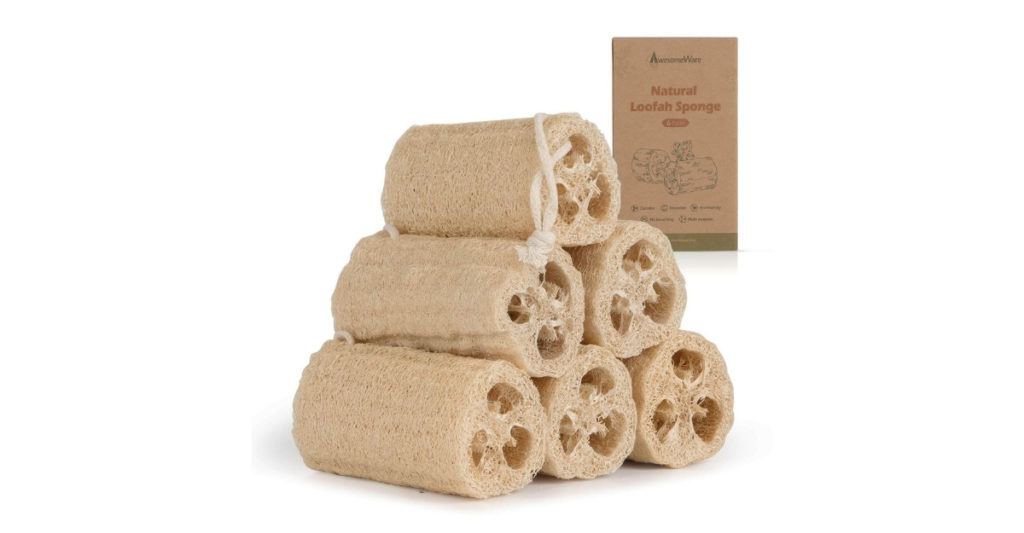 You might have used a shower pouf in the past. You know, those curly mesh-like balls that look like pom poms? So have I. But ultimately it's just a cute little ball of plastic that's going to sit in a landfill for hundreds of years! A better alternative?
One that Mother Earth already created. When I found out about Luffa, I thought, how come everyone isn't using this? Loofah, or luffa (Luffa aegyptiaca), is a large gourd that, when dried, has a fibrous texture that is perfect for scrubbing. It also makes a perfect companion to your eco-friendly soap bar.
What I love: It looks hard but turns soft when you soak it. Some of the scrubbing towels I've used in the past feel abrasive either way.
HiBar Shampoo and Conditioner Bar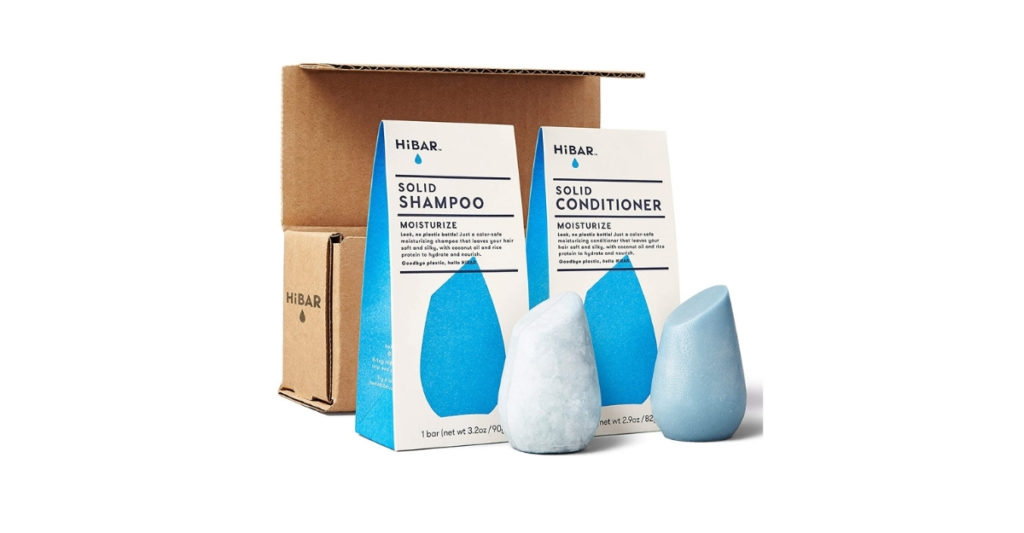 Woah, speaking of eco-friendly bars, this one has no soap, sulfates, phthalates, silicones, and other words that I can't pronounce that are harmful to the Earth. But, it does have plant-based ingredients that really do leave your hair feeling silky and smooth. It feels like a hair commercial every use.
There are shampoos and conditioners for different hair types: Maintain for normal or oily hair, Volumize for thin, lifeless or curly hair, and Soothe for itchy, flaky scalp. The funky ergonomic shape is actually inspired by nature. From their About Page, "On the North Shore of Lake Superior, we found some river rocks. Smooth, connected to water, and when you pick up the perfect rock, it just feels right."
What I love: Damn, I can only say one thing? The product, down to the packaging and shipping is plastic-free.
EcoFox Bamboo Cotton Swabs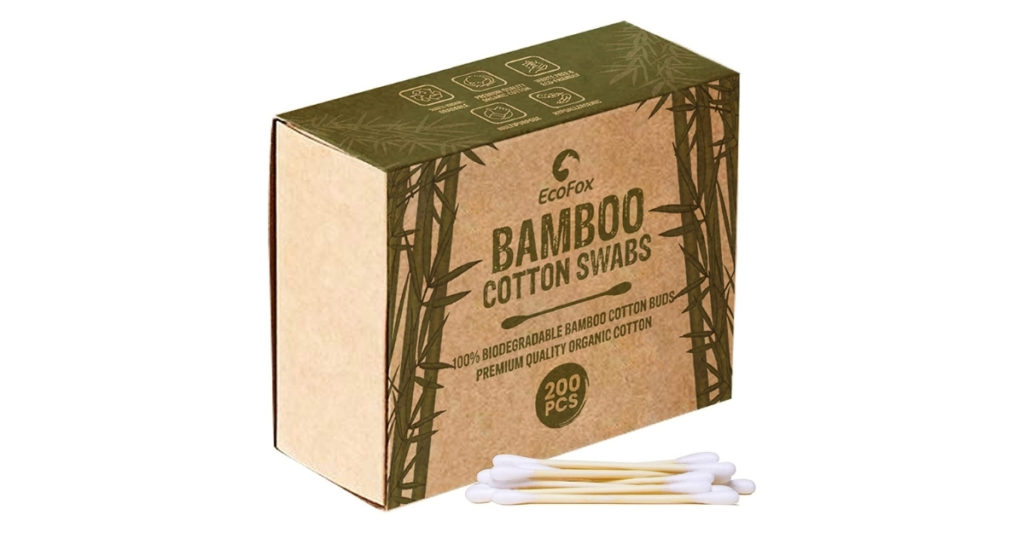 This is probably the item in my house that gets tossed the most without me even noticing it. I use cotton swabs to clean my ears, do my makeup, and clean those tiny cracks between my keyboards. It was only once I started counting them that I realized how much I'd been using. Sorry, Mother Earth.
The cotton, sure, is harmless, but most cotton swab sticks are made from plastic (there goes that devil again). These EcoFox Bamboo cotton swabs are a perfect replacement for your Q-tips. Why, do you ask, do I not recommend the reusable silicone swabs? Because while it is highly sturdy and reusable, it's not biodegradable and is tricky to recycle. Trust me, your ears will thank you for these bamboo swabs.
What I love: The feeling of bamboo in my hands.
LastRound Reusable Cotton Rounds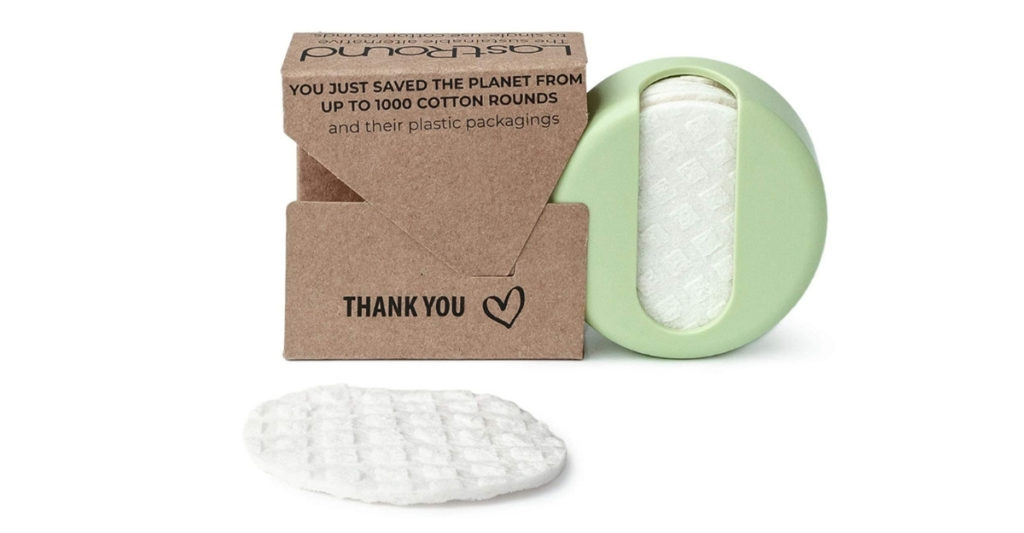 Here's a reusable cotton product I also love (and so will you). Use these LastRound cotton rounds for putting on makeup, applying toner, or washing your face. The rounds are made of shape-shifting fabric that just glides over your skin without absorbing all the liquid from your makeup. It's easy to wash by hand and easy to bring on-the-go using the case.
What I love: Again, only one thing? Everything from the wood fibers used to make the cotton, the cotton case itself, to the water used in fabrication is all recycled material. Bless them.
Treebird Silk Dental Floss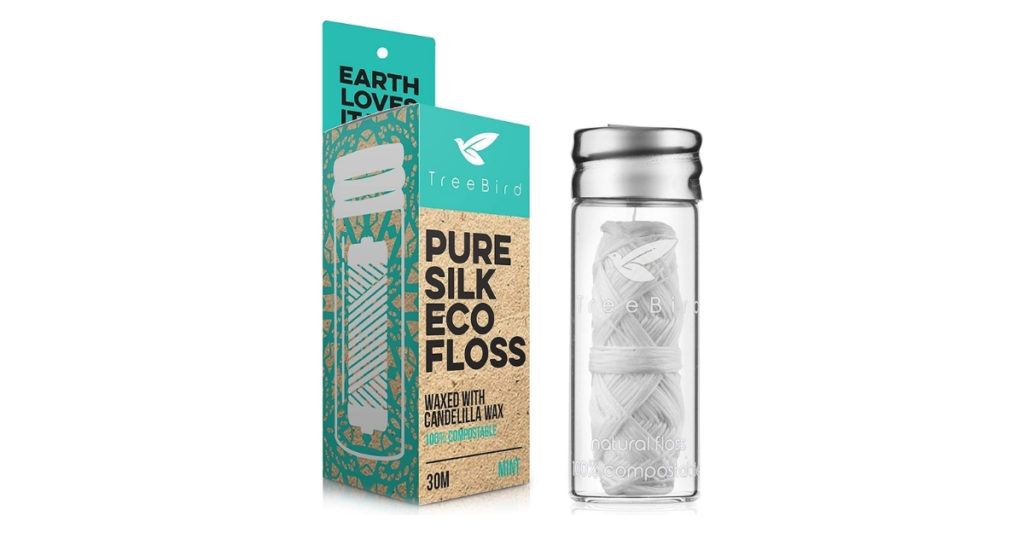 Here's something we don't hear often enough: Floss!
You don't have to be a doctor to know that flossing is an important part of self-care. Benefits include: fresher breath, healthy gums, happy teeth. The bad side of flossing? The waxed nylon and plastic box from most dental floss brands will take 50-80 years to decompose! Made from silk, this dental floss is biodegradable and comes with a refillable glass container. Benefits include: cleaner gums, healthy Earth, happy teeth.
What I love: Not hearing my dentist tell me I need to floss better(again).
Humble Bamboo Toothbrushes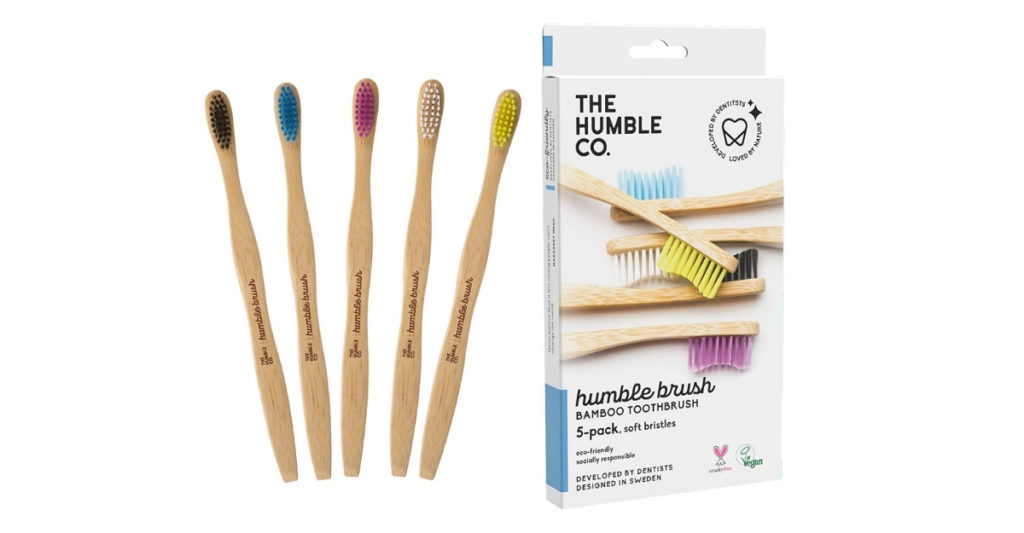 Complete the sustainable dental set with these Humble bamboo toothbrushes. Bamboo is a sustainable darling to us eco-folks and the giving tree continues to give. The toothbrush handle is made with 100% biodegradable bamboo while the bristles are BPA free Nylon 6, meaning once you finish using it, you can detach the bamboo handle from the bristles and compost them in your garden! (How about pairing this with silk floss to make a kite?)
What I love: The company teams up with a Swedish non-profit called the Humble Smile Foundation to improve oral health in underserved communities.
Ethique Face Sampler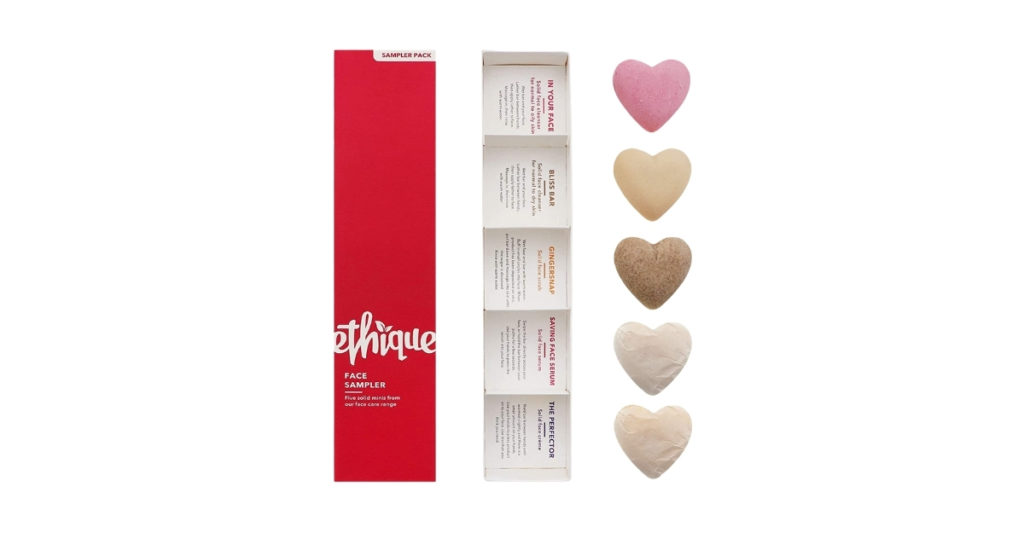 Okay, I saved the best for last! Don't leave this article yet!
When I stumbled on Ethique I thought, Cute packaging. But behind their beautiful zero-waste packaging lies a super sustainable solution to almost all your skin-care needs. This face sampler is the first step. Featuring 5 different features — 2 face cleansers, an exfoliator, cream, and serum — it pretty much covers your nightly routine. What's great is it doesn't waste bottles and bottles of plastic to do so.
Per Ethique, "We use biodegradable ingredients and compostable packaging so all our solid bars leave no trace (except the luscious skin and hair it leaves behind, of course!)."
I'm already in love. But, this made me fall even harder: they have bars for the whole family! Get one for your kids, your clothes, and your fluff buddy. I know I am.
What I love: This company is all about going plastic-free! You know they ain't fake.
In Conclusion; TLDR
Taking care of yourself and Mother Earth isn't that hard after all, eh? Using sustainable self-care products that are not only good for your body and health feels awesome and knowing that those products are also good for the Earth you live in is doubly awesome! It's what I call healing two birds with one stone.