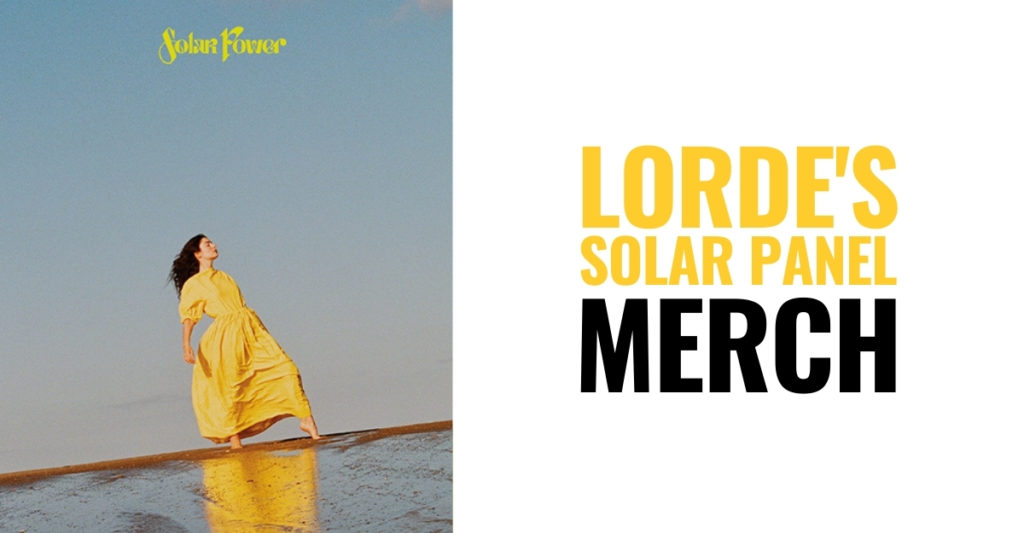 Lorde is finally back into our lives, almost as quickly as she left. I'm in awe of her courage to recognize she needed a break from the spotlight, and I will always support anyone who needs to take a step back to take care of their mental health. At the same time, I am so happy she's back — mostly because she came back on her own terms and felt she was ready to share lessons she's learned from being famous and being in the thick of celebrity culture through an album. Her album also focuses on "summer escapism," which is about Lorde's time off at her home in New Zealand.
Lorde's Sustainable Commitment
What's super interesting to me about this album isn't just the fact that Lorde came back after a long hiatus, but the fact that she decided to take a completely eco-friendly approach to her album. That means she didn't release any CDs or use plastic and instead, released Solar Panel completely online on August 20th. (Who even buys CDs anymore, anyway?)
She still released a physical product, but in a way that I thought was super creative and ingenious: a biodegradable "Music Box" with handwritten notes, photos, and a downloadable card with the 12-track album and other surprises.
"I decided early on in the process of making this album that I also wanted to create an environmentally kind, forward-thinking alternative to the CD," Lorde explained on her website. "I wanted this Music Box product to be similar in size, shape, and price to a CD, to live alongside it in a retail environment, but be something which stands apart and that's committed to the evolving nature of a modern album."
Lorde's Solar Panel Eco-friendly Clothing Line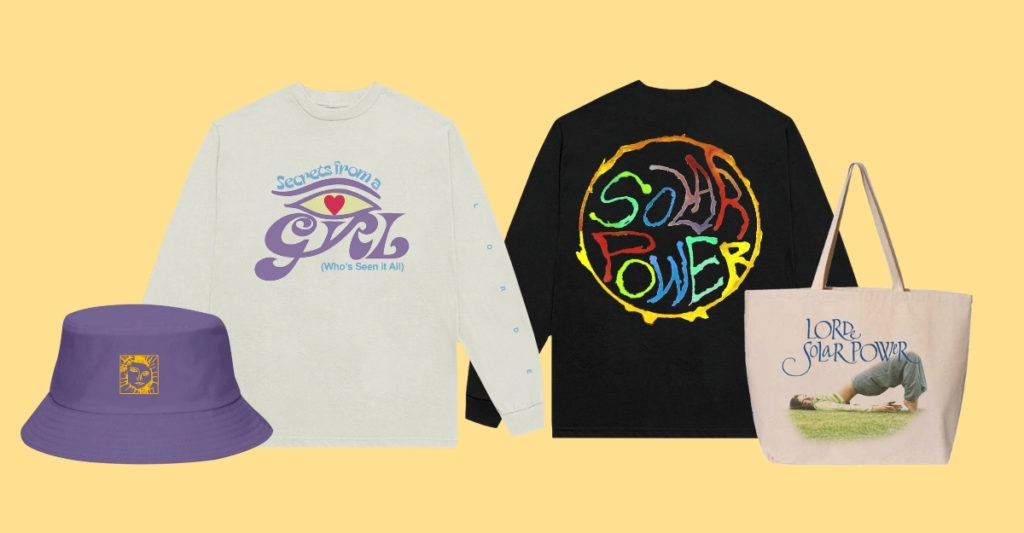 With every great album comes some great merch, and Lorde's Solar Panel merch was no exception! Maybe even above the exception because she partnered up with Everybody.World, an "ethically-minded, environmentally responsible supplier," (as Lorde mentioned on her website) to design and produce 100% recycled cotton and reclaimed manufacturing waste that uses less energy and water to produce than the "new stuff." (The way she describes what I can only assume to be fast fashion.)
Managing director and co-founder of Everybody. World, Carolina Crespo, said that Lorde was interested in their Trash Collection that offers gender-neutral pieces made from responsibly harvested, 100% recycled cotton. And you can see the inspiration carried through successfully in Lorde's Solar Panel merch line! On her website, she lists that everything is 100% recycled cotton, made in the USA, 99.5% biodegradable (everything but the label), made from remnants of US-grown cotton waste collected at the yarn source, and responsibly manufactured from fabric to finish in south Los Angeles.
On her website right now, she's selling t-shirts, hoodies, long-sleeved shirts, bucket hats, tote bags, water bottles, and Zippos with these funky, almost psychedelic-looking prints. (Note: only the t-shirts, hoodies, and long-sleeved shirts are part of the Trash Collection.)
You may notice that the prices are a bit steep, but Lorde said on her website, "I know the prices for these garments are a little higher than what you're used to for my merch. Your garment is a bit better for the planet than most 'new' stuff, and that's what you're paying extra for. Tight. Thanks for understanding!" So while you may have to pull out a little extra from your wallet, you can rest assured that you're supporting a sustainable clothing line as well as the artist who is making moves to raise awareness about climate change.
Lorde's Affinity To Nature and Push To Pay Attention To Climate change
This isn't Lorde's first stance for environmental change. In 2020, she visited Antarctica and saw the fragility of the environment first-hand. "Being in Antarctica has clarified how deeply vulnerable, how in need of protection, it is."
She also has a strong connection to nature, which makes sense given her hard push to respect the environment.
"This album is a celebration of the natural world, an attempt at immortalizing the deep, transcendent feelings I have when I'm outdoors," Lorde said to Billboard. "In times of heartache, grief, deep love, or confusion, I look to the natural world for answers. I've learned to breathe out and tune in. This is what came through."
I don't know about you, but I completely resonate with the statement as well.
Last Thoughts
Overall, I love Lorde's message about the environment and her efforts to be an artist while still protecting the environment in the ways that she can.
What do you think about Lorde's environmental stance with Solar Panel? I personally am pleased to see someone with a large influence push for change, but let me know your thoughts in the comments!